Top Comedian Openly Delare his love for MMM
by Davicci
(Portharcourt, Nigeria.)
Popular Portharcourt comedian openly declares his love for mmm. The young husband who recently tied the knot with his heart rob Vivian in a holy matrimony revealed that he would soon join mmm with a huge amount of money.


Please don't advise him, read what he said.
"LoloL.... My set time to join MMM has come & I must put very big amount. Pls dont advise me, its my money that i earn from cracking my own jokes & business. Bcos It seems like it one sure way to survive Buhari's govt."
His name is Ko Baba.
What do you have to say?. Are you part of MMM? Do you think KO Baba should join MMM?
Subscribe Below to Receive My Free Weekly Recipes.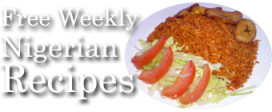 All Business Requires an Internet Presence, you need to tell the rest of Nigeria about Your Business or Service
Improve Your Business - Add Your Stuff